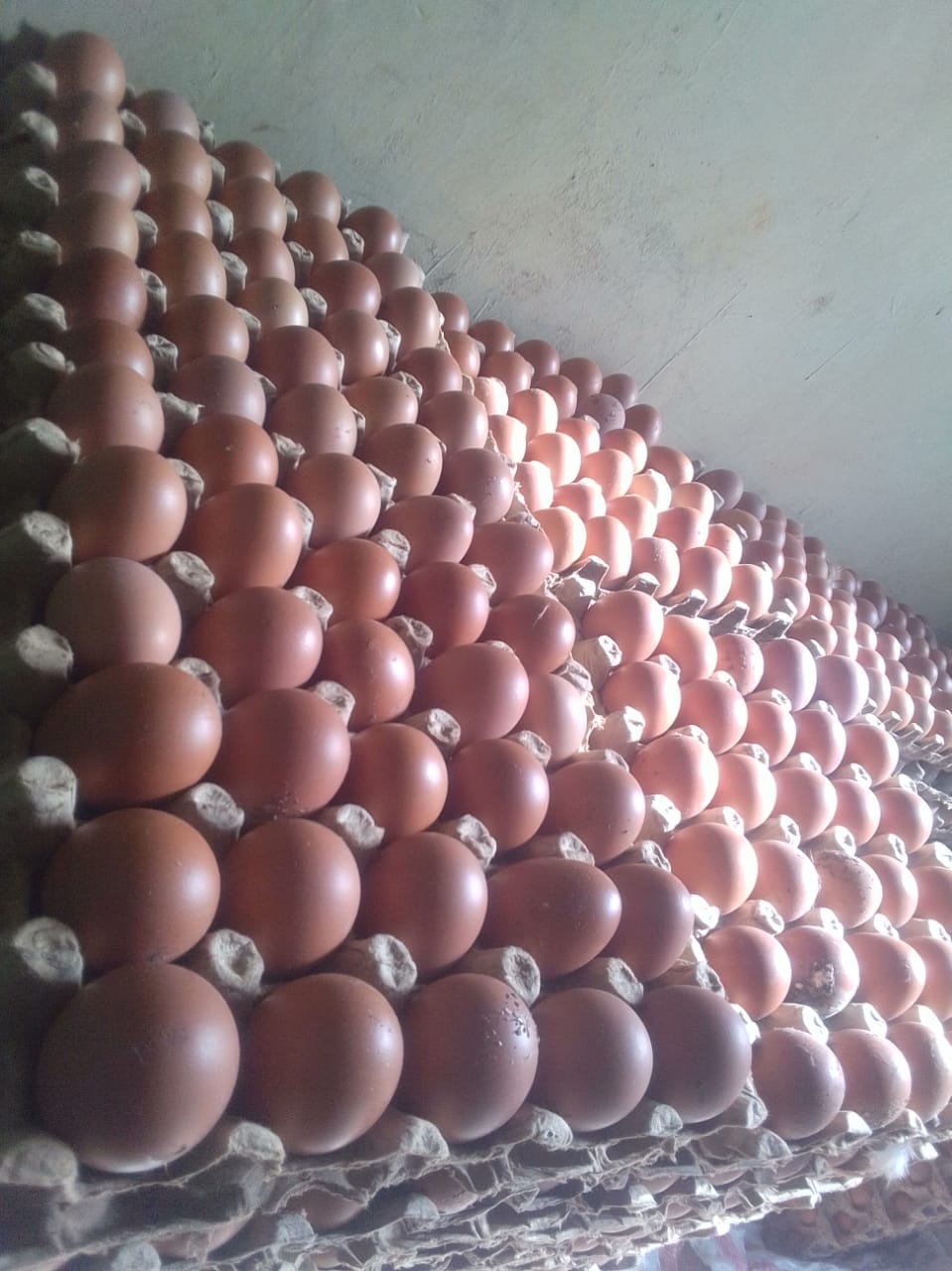 Farmers who rely on eggs bought from other producers for hatching chicks are at risk of recording unhatched cases by up to a half due to a number of issues which include mishandling, poor hygiene and worm infestation among others as opposed to those using their own or eggs from certified institutions.
David Kegode, a former carwash operator in Kitale recalls losing 50 per cent of the eggs he had bought from established farmers to start off in poultry production in 2014 after missing eggs from Kenya Agricultural and Livestock Research Organisation (KALRO) branch in the region.
"I was in need of improved indigenous chicken eggs but unluckily I the research organisation was out of stock so they referred me to some farmers who were keeping he breed in the area. At hatching only 750 eggs of the 1,500 were successfully hatched," said Kegode.
To him, this was because of poor handling and effects during transporting the eggs.
According to National Farmers Information Service (NAFIS), contact between the collector body and the eggs may lead to embryo mortality due to contamination.
Also during transportation, care should be taken to avoid excessive shaking of the eggs which finally affect their hatchability.
RELATED ARTICLE: Testing eggs for fertility boosts hatching
RELATED ARTICLE: Farmers earn Sh1000 more a year from rainbow rooster eggs
RELATED ARTICLE: Fertilised eggs earn farmers three times more
Kegode had invested Sh300, 000 into the business. Sh30,000 part of the money he used to buy the eggs, Sh75,000 for an incubator, poultry house at Sh20,000 and the rest on transport, drugs, feeds and labour.
Luckily enough, the hatched and survival chicks rapidly multiplied to reach 1000 birds in eight months. He is able to incubate and hatch 500 chicks monthly.
Out of these he sells out 300 after 1-3 days at Sh100 each to other farmers in the area who want to start off in farming. The other 200 chicks are left to grow up and sold as fully grown chicken to hotels and restaurants in Kitale Town at Sh1,000 each.
He also sells eggs at Sh600 per tray.